Genotype: Phenotype Wall Piece, 2001
The first iteration of the Genotype: Phenotype project was the Genotype: Phenotype Wall Piece, 183 visual elements which include 176 phenotype images, the Sam's Club card, and the six different resolution genotype images of the Sam's Club photograph. The installation plan for the full set of phenotype images is shown in this exhibit at Tufts University in 2001. Each phenotype image measures 22" x 15" and when assembled the 176 images fill a space approximately 15 feet by 30 feet in length.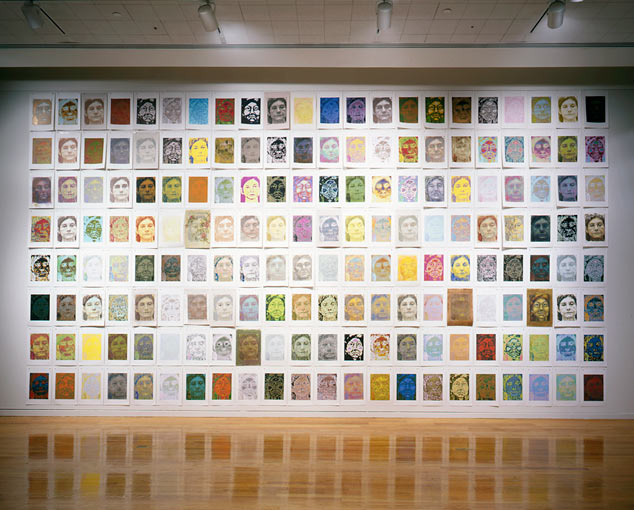 This work has been exhibited in a variety of venues with representative groupings of phenotypes. The grouping shown here is from an exhibit (PhotoGENEsis:Opus 2) at the Santa Barbara Museum of Art in 2002.